"We keep moving forward, opening new doors, and doing new things, because we're curious and curiosity keeps leading us down new paths."
Walt Disney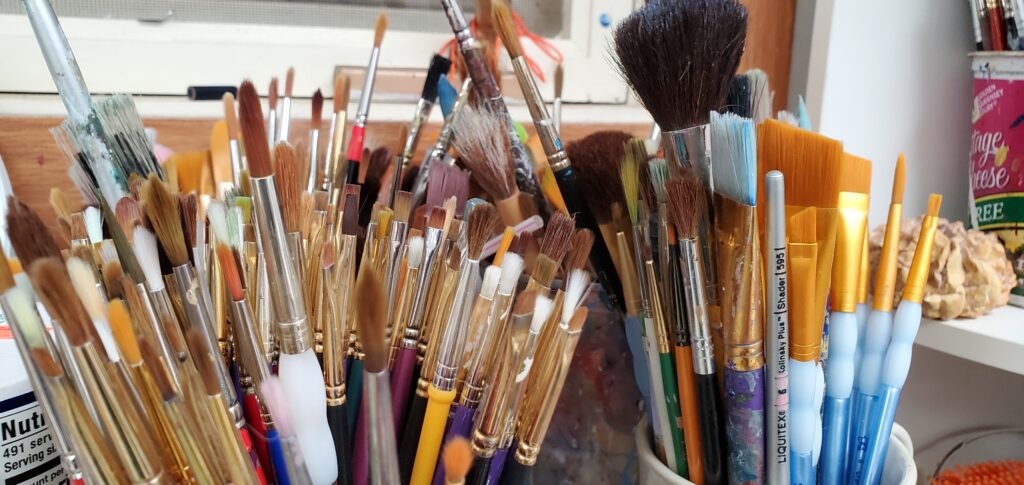 This fall, you have 3 courses to choose from, all 8 weeks in length and taught by Peggy Grinvalsky. There are two offerings on Tuesday's (one morning, one evening) and a wonderful class on Saturday mornings for the young! 
Visual Art Class Policies
Class Materials
All necessary materials will be provided by the Campanile unless otherwise noted. A variety of materials are used in our classes. While they are safe to handle, note that some can permanently stain clothing. Students are encouraged to dress appropriately or bring a smock, old t-shirt, etc. as needed.
Inclement Weather
In the event of inclement weather, please call the Campanile at 715-356-9700 for cancellation/closing information.
Cancellations, Withdrawals & Refunds
The Campanile reserves the right to cancel a class if enrollment is insufficient. If a class is canceled due to insufficient enrollment, any tuition paid will be refunded in full and any registered students will be notified by email or phone. No refunds or tuition credit will be given once the session has begun. Cancellations must be received at least one week prior to the class start date in order to receive a refund. There is a $25 administration fee for all refunds.